desh.AI-Transforming Businesses with Artificial Intelligence (AI)
Get Started with your AI or IoT Project
Artificial Intelligence technology keeps its continuous growing and the adaptability of this leveraging technology is doing well in many sectors. AI has potential use cases in almost every sector. Day by day it is going to start ruling the respected sectors. Here are mentioned some growing potential sectors with AI applications.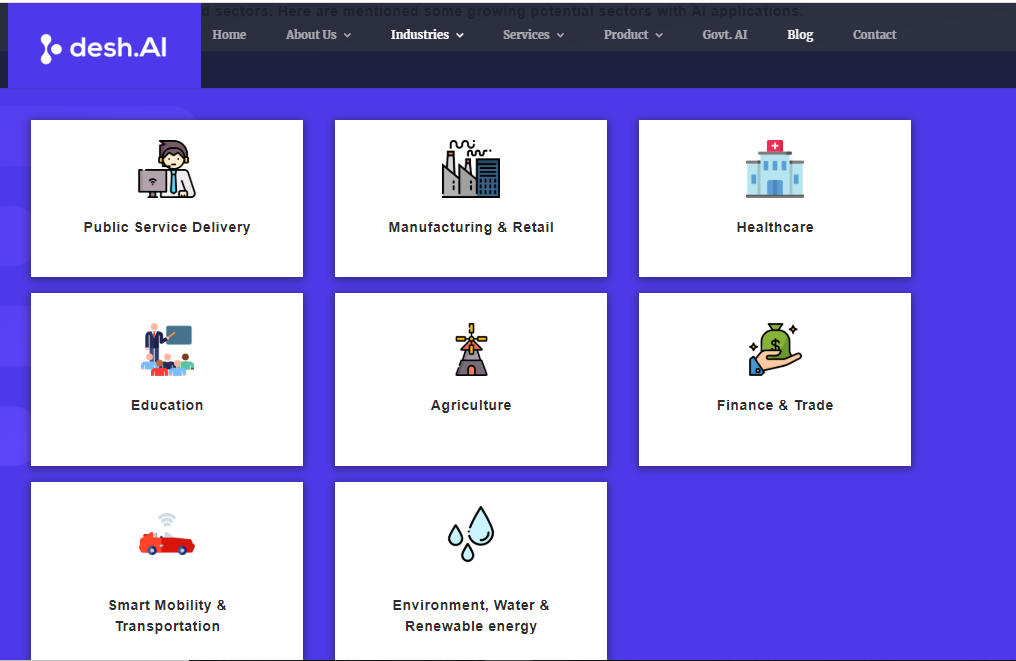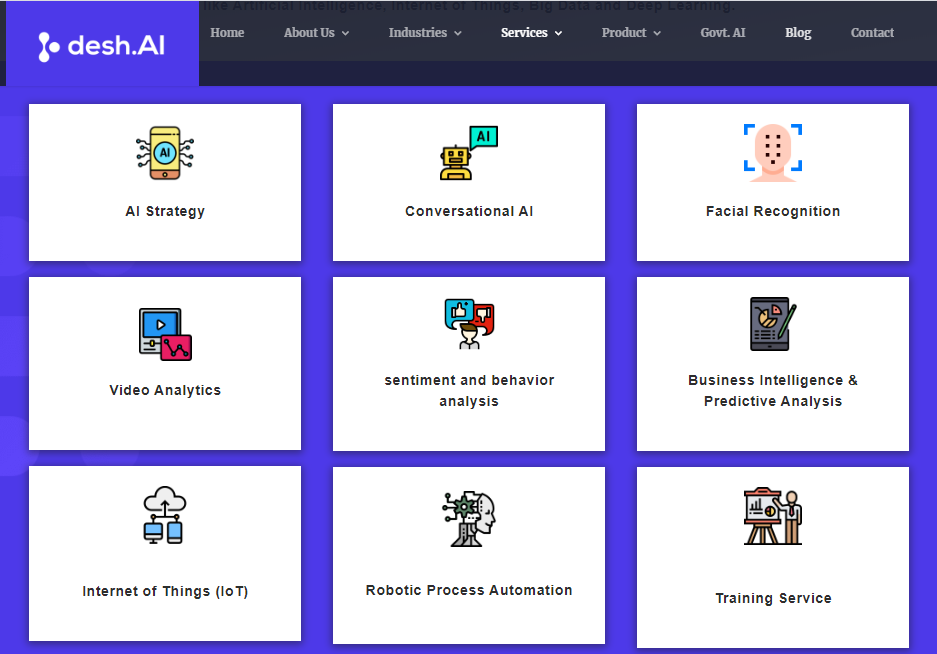 We are following Agile and DevOps process to provide the best quality service leveraging cutting edge technology like Artificial Intelligence, Internet of Things, Big Data and Deep Learning.
As we are a Tech Company, we believe in using cutting edge technology as well as the best breed of technology to provide our clients top performing product in terms of time, cost, productivity, quality, and budget.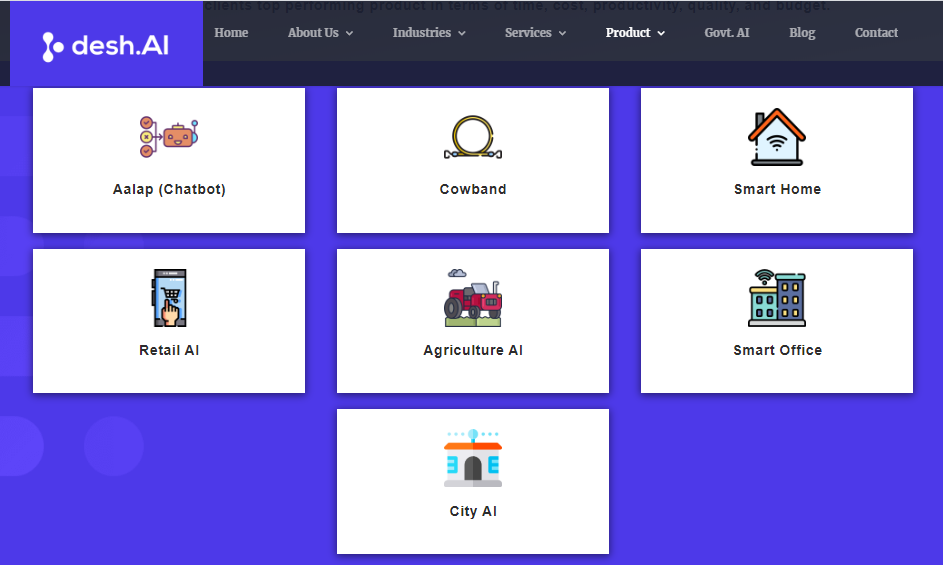 GET STARTED WITH YOUR AI & IOT PROJECT