Transforming skills and creating job opportunities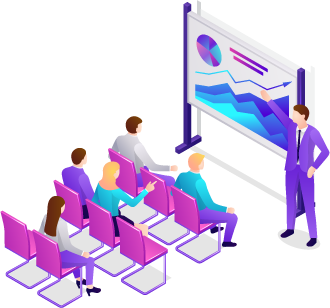 INSPIRED BY EXCELLENCE & INNOVATION
Working as a talent transformation organization to provide skills and create job opportunities
HyperTAG Solutions Ltd. is one of the most admired talent transformation organizations, accelerating digital and transformational revolution. An ISO 9001:2015 certified company, its mission is to be the most trusted provider of skills and employment services in Bangladesh and Asia. HyperTAG Solutions Ltd., with over 100 learning and development specialists and their domain expertise in 10+ industry verticals, has trained more than 0.5 million people locally in Bangladesh.
HyperTAG has successfully partnered with Bangladesh Government and different Ministries as well as multiple Public Sector Enterprises. In Bangladesh, HyperTAG has set up Branches of Training Institute through 'Belancer' with an objective to enhance skills of millions of youth and professionals across the country and empower them with job placement programs.
ONGOING PROJECTS
tan vir
2021-05-05T14:55:01+06:00
DEVELOPMENT OF ANIMATED MOVIE "MUJIB BHAI" BASED ON UNFINISHED MEMOIRS OF BANGABANDHU SHEIKH MUJIBUR RAHMAN Animation is a beautiful
tan vir
2021-05-05T16:22:34+06:00
E-Learning Course and Apps Development: Tourism and Hospitality Sector for BTEB In order to strengthen the fundamental responsibility of BTEB
tan vir
2020-03-11T07:16:20+06:00
RETAIL AI It's basically a computer vision based face recognition, object detection, real-time tracking, monitoring, and scene detection system from
Join Over
10,000 Students

Enjoying Our Training Now
Become Part of Hypertag Solutions to Further Your Career.