HyperTAG envisions playing a pivotal role in the transformation of Bangladesh into a Smart Bangladesh. With our technical expertise and business intelligence, we aim to harness emerging technologies to drive business growth and development.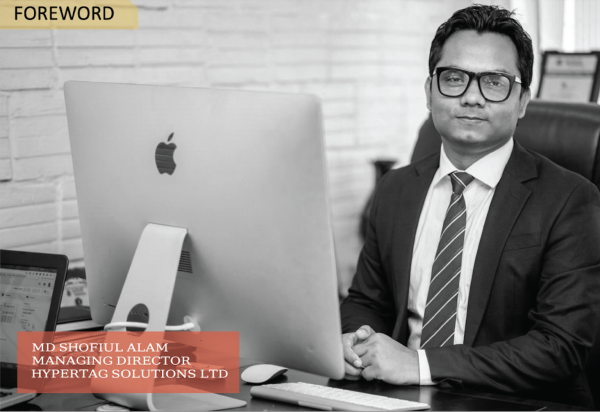 We sincerely value your understanding and support at every step of our journey. As we progress further into the 21st century, we anticipate significant advancements in skills and employment opportunities.
We would like to express our heartfelt appreciation for your unwavering loyalty. Since our establishment in 2010, HyperTAG Ltd. and our subsidiary, Belancer, have been privileged to contribute to the skill development and employment services for the betterment of our society and the youth, focusing on career induction, employability skills, and learning tools. We're delighted that we've prepared "National Strategy for Artificial Intelligence of Bangladesh" along with Cabinet Division, ICT Division, A2i & UNDP.
Bangladesh is a rapidly developing Next Eleven emerging economy, positioned as one of the frontier markets globally. To achieve Vision 2030 and propel Bangladesh's future as a robust middle-income country, it is crucial to empower citizens, both domestically and abroad, with 21st-century skills.
We are committed to meeting the evolving demands of this era by continuously developing and designing our products and services.
At HyperTAG, we firmly believe in the importance of teamwork and are dedicated to contributing to the development and prosperity of society as an integral part of our company policy.
Thank you once again for your continued trust and support.
Md. Shofiul Alam
Managing Director,
HyperTAG Solutions Ltd.
Phone: +8801944444666
e-Mail: shofiul.belancer@gmail.com
Address: Chandrashila Suvastu Tower (L8)
69/1 Panthapath, Dhaka-1205, Bangladesh.
This site is owned & operated By "Md Shofiul Alam *