An agreement made on the 10th day of June, 2021 between Project Director, Disaster Risk Management Enhancement Project (DRMEP), 𝐃𝐞𝐩𝐚𝐫𝐭𝐦𝐞𝐧𝐭 𝐨𝐟 𝐃𝐢𝐬𝐚𝐬𝐭𝐞𝐫 𝐌𝐚𝐧𝐚𝐠𝐞𝐦𝐞𝐧𝐭, 92-93, Mohakhali, Dhaka-1212 and Managing Director, 𝐇𝐲𝐩𝐞𝐫𝐓𝐀𝐆 𝐒𝐨𝐥𝐮𝐭𝐢𝐨𝐧𝐬 𝐋𝐭𝐝., Chandrashila Suvastu Tower, 69/1 Panthapath, Dhaka-1205 for supplying goods and related services of "𝐏𝐫𝐨𝐜𝐮𝐫𝐞𝐦𝐞𝐧𝐭 𝐨𝐟 𝐓𝐞𝐥𝐞𝐜𝐨𝐦𝐦𝐮𝐧𝐢𝐜𝐚𝐭𝐢𝐨𝐧 𝐄𝐪𝐮𝐢𝐩𝐦𝐞𝐧𝐭". The project is funded by Japan International Cooperation Agency – JICA.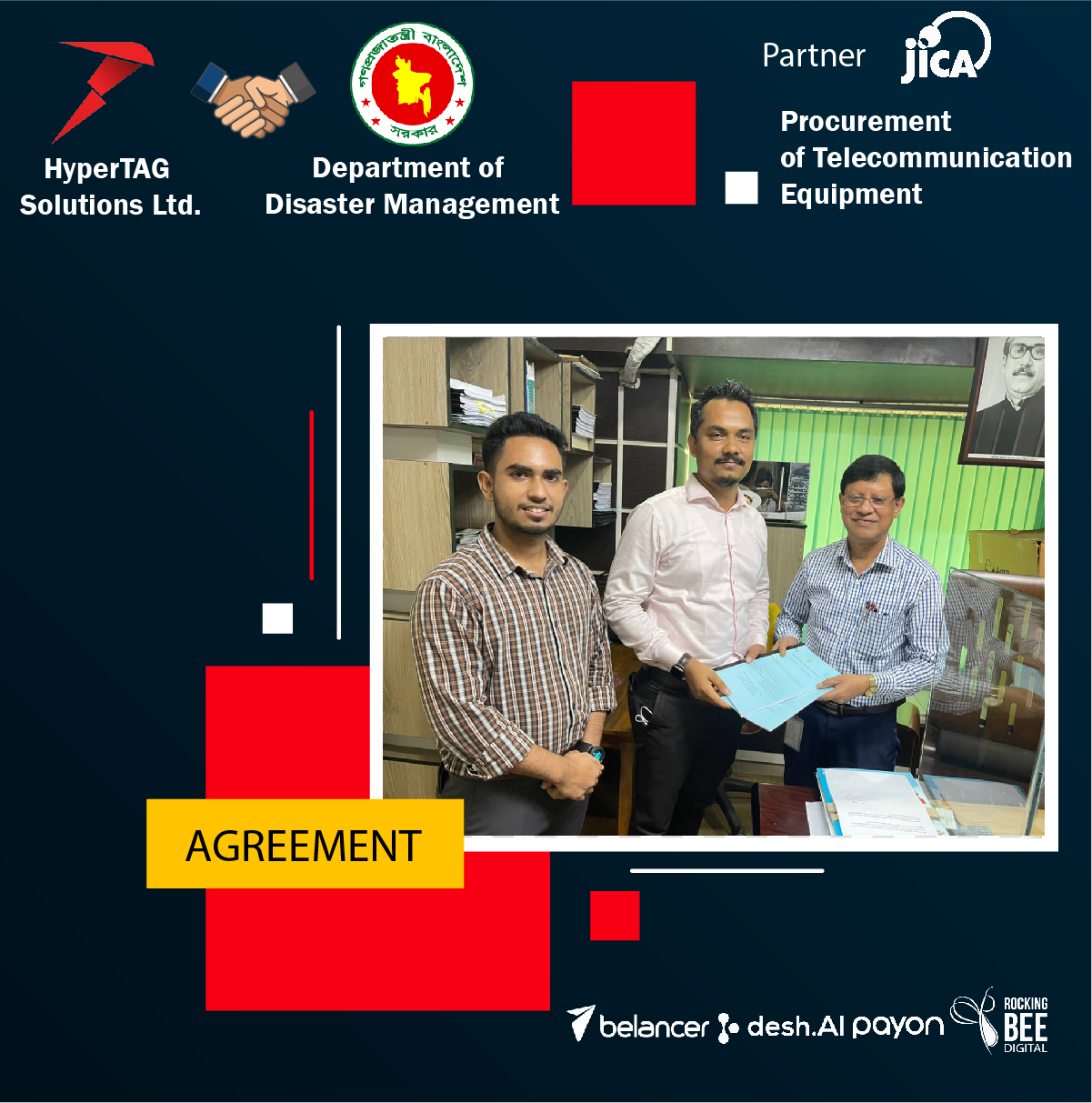 Goods and Related Services include:
✅ HF Base Sets: 51 Nos
✅ Tower: 51 Nos
✅ Megaphone: 175 Nos
✅ Siren: 175 Nos
Goods to be installed/commissioned into 51 coastal area under 3 Divisions, 13 Districts and 35 Upazilas.